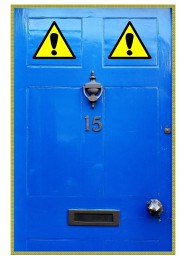 Borrowers whose circumstances have changed due to the pandemic may find themselves unable to remortgage and possibly paying increased standard variable rates.
In most situations you can avoid paying increased mortgage interest by contacting your lender and asking for a product switch.
You can also take advantage of our recent offer* of a no broker/advice fee mortgage review and product switch application available to all borrowers affected by the recent pandemic.
 We are independent and source mortgage offers from whole of the market.
*Offer expires on the 31st of March 2021.
*Usual advice fees start from £299.
*We may receive commission from the lender.
*Your home will be repossessed if you do not keep up your monthly mortgage payments.
 
Send us a FB message, call us on 01733 308666; email: admin@haverfords.co.uk; please reference: ''product switch offer''.