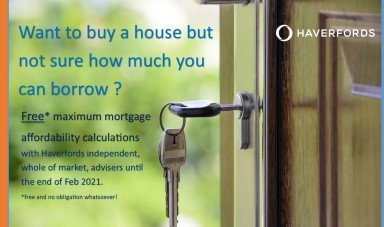 How much can you borrow?

First question we get asked, as independent mortgage advisers, is how much can I borrow?
Answer is never straight forward, as it depends on your personal circumstances, types of income and credit history. Additionally, lenders have such different lending policies that it is a common occurrence for one lender to offer 40% more than others, so you really need to know where to go with your figures.
Independent, whole of the market advisers are best placed to advise on the best mortgage products, rates and lenders as they have access to majority of the banks and building societies as well as knowledge and experience of banks policies, products and requirements.
To get the exact figures, for how much you can borrow, an adviser will need to know:
Your age and dependants,
Where is your income coming from (employment, self-employment, pension…),
How much is your income and how stabile it is,
Existing financial commitments (do you have any credit cards, personal loans, HP purchases…)
Are there any foreseeable changes to income?
How much deposit you have available?
Credit history (is there any history of missed payments, county court judgements or defaults?).
What will be required if you want Haverfords advisers to calculate your maximum mortgage amount?
Email us on contactus@haverfords.co.uk with a subject line ''free calculation'',
You can also message us via Facebook page,
We will respond with information about our privacy policy, our company (so that you know who you are dealing with) and a link to our on – line fact find,
Once the fact find is received, we may email you with additional questions,
When we have all the information we need, we will contact you with your maximum borrowing figure, interest rates available and monthly mortgage repayment amounts so that you can make an informed decision.
Normal turn around times 24-48hrs Monday to Friday. Information submitted on Friday will be processed on Monday, the following week.
Haverfords Mortgages and Protection Team